Image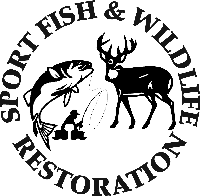 Locavore.Guide is a self-guided workshop designed to help R3 (Recruiting, Retention, and Reactivation) professionals attract and train individuals interested in locally sourced food to become hunters and anglers.
This Project was funded by a Multistate Conservation Grant F20AP12079, a program funded from the Wildlife and Sport Fish Restoration Program, and jointly managed by the U. S. Fish and Wildlife Service and the Association of Fish and Wildlife Agencies.
The project was developed with the cooperation of:
The Association of Conservation Information
The Wildlife Management Institute 
The National Deer Association 
The Archery Trade Association 
The Kentucky Department of Fish and Wildlife
The Council to Advance Hunting and the Shooting Sports 
The program will walk you through a series of brief video lessons and short exercises. At the end of the program, your exercises will be combined to become a locavore program for your organization.